About Newport County Computers
Our Mission: Provide our clients with quality computer solutions so they may benefit from their investment in technology.
Our parent company, ATC Tech, was established in 2002 near Newport, Rhode Island. Our original focus was on the Southern New England region. As our customer base grew, we found ourselves supporting clients throughout the US as well as their satellite locations overseas. Newport County Computers opened its doors in 2011 to give clients and local residents a place to bring their systems for maintenance, cleanups, repairs, and other assorted services.
Client satisfaction is our key to success, which we work hard to achieve and maintain every day. Unlike other technology providers, we don't recommend cookie-cutter solutions to make things easier for ourselves. Instead, we take the time to listen to our clients, understand their technical needs, and provide targeted solutions that help them get the most out of their technology investments. We provide technical consulting, project management, implementation and post-implementation services along with complete system lifecycle support using the same high-tech solutions and best practices usually reserved for larger companies.
With a reputation for honesty and professionalism, Newport County Computers specializes in providing technology solutions, services, and support for small and medium-sized businesses. Choose Newport County Computers. Experience exceptional service and affordable technical solutions. Newport County Computers is a Service-Disabled Veteran Minority Owned IT firm with over 30 years of combined industry experience.
Scroll down to meet our staff, who are dedicated professionals that take pride in getting to the root of the problem to find your solution in a timely and effective manner. Our goal is to protect your data and settings so that after the repair you will not have lost any data and can fully use your device with little or no interruption.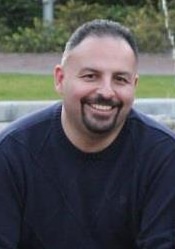 Jairo Rugel
President/Owner
With over 30 years of hands-on experience, Jairo has worked with a variety of technologies, and has learned to solve technical problems of all kinds related to both hardware and software. He is a natural and driven leader, traits that have served him well while serving as a Sonar Technician in the U.S. Navy and as a businessman afterwards. With two successful endeavors under his belt, ATC Tech Inc and Newport County Computers, Jairo attributes their continued success to a combination of excellent customer service, attention to detail, and strong technical knowledge; all skills he has helped to bring out in his team of techs, or as he likes to describe them, his "geeks with social skills." Jairo is also an active member of the Aquidneck Island community, as a board member for the Newport County Chamber of Commerce and The Fort Adams Trust, he is also a member of the Newport Elks Lodge where he provides free technology classes to fellow members and the public alike. He was recently appointed Treasurer for The North End Club, and worked with the Middletown Little League for many years as a coach and manager. He can be found most days at the Newport County Computers shop solving all sorts of technology related issues and "saving the world one computer at a time".
Mark
Technology Consultant
Mark is out senior technology consultant. He attended Worcester Polytechnic Institute and graduated with a degree in Industrial Engineering. After working in a multi-national environment he discovered a passion for IT and returned to school to study Network Engineering. Mark joined our team in 2010 and currently holds the title of Trivia King.
Ben
Technology Consultant
Ben joined the team in 2015. He is known as "The Mac Guy" due to his affinity for and knowledge of Apple products. Most of his training and certifications are for Mac products, though he knows his way around Windows and Linux as well. His interest in IT began in the computer labs of his alma mater, Suffolk University.
James
Technology Consultant
James recently joined our Team as a bench tech and is our main "break/fix" guy. He first started working with computers in high school and went on to study Computer Science at Bristol Community College where he discovered software programming languages. When James is not fixing computers he can be found writing and debugging scripts and expanding his knowledge of all things technical.